Taking care of your carpets is essential to ensure they stay looking great and maintain their health benefits. Dirty and worn carpets can pose health hazards, so it's crucial to schedule professional carpet cleaning services regularly, typically recommended at least once a year by experts. While professional cleaning is essential, there are steps you can take in between appointments to keep your carpets cleaner for longer and minimize the risk of stains and damage.
Carpets are an investment in your home, and maintaining them is part of protecting that investment. Fortunately, there are simple and effective ways for you to contribute to your carpet's longevity and appearance. In this article, we'll explore some valuable professional carpet cleaning aftercare tips that every property owner should be aware of to keep their carpets in excellent condition and extend their lifespan.
Ensuring proper aftercare for your freshly cleaned carpet is crucial to maintain its pristine condition and prolong its lifespan. Here are some immediate carpet cleaning aftercare tips to follow:
Speed Up Drying with Warm Air:
After cleaning, help your carpet dry faster by using warm air. If it's chilly, turn up the heating and direct a fan toward the carpet. Conversely, on warmer days, switch off the air conditioning, open windows, and use fans to create air movement. This will accelerate evaporation and reduce the drying time.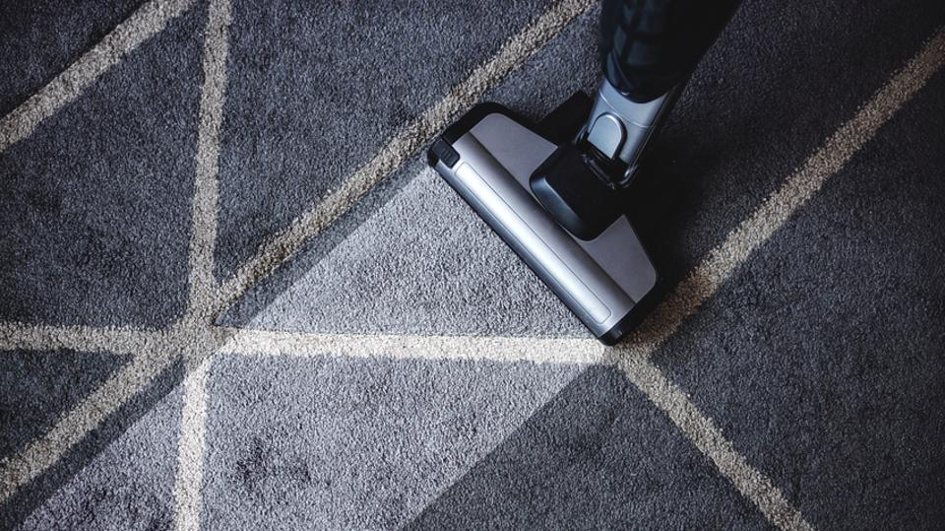 Keep People and Pets Off:
It's essential to prevent foot traffic on the freshly cleaned carpet until it's thoroughly dry. Inform family members, especially children, about this rule, and keep pets away from the cleaned area. Walking on the carpet too soon can flatten the fibers and prolong the drying process. If you must walk on it, wear clean, white cotton socks or house slippers that haven't been used outside and take the shortest path.
Don't Move Furniture Yet:
Avoid moving any furniture that was lifted or shifted during the cleaning process until the carpet is completely dry. If the cleaning technicians placed protective materials under your furniture, leave them in place until the carpet has dried. Once it's dry, vacuum the area before relocating the furniture to minimize the transfer of dirt to your newly cleaned carpet's fibers.
Apply Carpet Protector:
Experts recommend using a carpet protection product immediately after professional cleaning. Applying this protector helps prevent dirt and stains from adhering to and penetrating the carpet fibers, allowing you to go longer between professional cleanings. To ensure the protector works effectively, minimize foot traffic in the treated area, let the product cure, and allow the carpet to dry thoroughly. Afterward, vacuum the carpet to remove any residual dirt.
By following these immediate carpet cleaning aftercare steps, you can help maintain the cleanliness and quality of your carpet, ensuring it looks its best for an extended period.
Maintaining the cleanliness and appearance of your carpet between professional cleaning appointments is essential for its longevity. Here are some tips to follow in between those appointments:
1. Address Spills and Stains Promptly: Accidents happen, but when they do, it's crucial to act quickly. Don't panic; instead, attend to spills and stains as soon as possible. The longer you wait, the more challenging it becomes to remove them effectively. Avoid vigorous rubbing, as it can damage carpet fibers. Instead, gently blot the stain with a clean towel. Consider seeking expert advice for the best spot treatment solutions to use between professional cleanings.
2. Regular Vacuuming: Vacuuming your carpet on a consistent schedule is essential to prevent the buildup of dirt and grime in the fibers. Aim to vacuum at least once a week for each person in your household. For instance, if five people live in your home, vacuum your carpet five times a week. In high-traffic areas, more frequent vacuuming may be necessary. Regular vacuuming helps remove dirt before it becomes deeply embedded in the carpet.
By following these simple tips, you can maintain the cleanliness and appearance of your carpets between professional cleaning sessions. There's no need for complicated maintenance routines; just stay proactive, and your carpets will stay fresh and clean for longer.
Regarding carpet cleaning pricing, it's important to be cautious of bait-and-switch marketing tactics used by some companies. These tactics involve advertising unrealistically low prices, such as "3 rooms for $66," but often come with hidden costs. These ads may not specify room sizes clearly, and the advertised price usually only covers a small portion of the cleaning, leaving customers with unexpected charges.
Bait-and-switch scams involve luring customers in with a low initial price and then upselling additional services or charging extra fees for essential components like cleaning chemicals. To avoid falling victim to such scams, it's advisable to choose a carpet cleaning service that provides transparent pricing based on room size or square footage. Be wary of deals that seem too good to be true, and always read the fine print to understand the scope of the service you're paying for.
When considering hiring a professional carpet cleaning service provider in Melbourne, it's essential to ask the following questions:
1. Certificatixon and Training: Inquire if the company is certified in carpet cleaning. If not, ask about the formal training and qualifications of their staff.
2. Company Experience: Find out how many years the company has been in business. Generally, a longer history indicates more experience and reliability.
3. Customer Reviews: Request a link to online consumer reviews or references you can contact. Hearing about others' experiences can provide valuable insights.
4. Cleaning Process: Ask about the specific steps included in their cleaning process. Understanding their approach ensures you know what to expect.
5. Safety Measures: Seek assurance that the cleaning solutions they use are safe for your family and pets.
If you're in search of professional carpet cleaning in Melbourne, consider reaching out to The . Their expertise can breathe new life into your home, and they offer same-day booking options. A freshly cleaned carpet has the power to transform your living space, so don't hesitate to contact their team to save time and money.