Nowadays, many people use CCTV cameras to help secure/monitor their properties. With outdoor CCTV, you can relax knowing that anyone approaching your premises will be seen. Intruders are deterred by security cameras. It will also allow you to see who is ringing at your door before you open it, or give you time to notify authorities if there is a threat. New improved CCTV cameras have been introduced as a result of technological advancements. The wireless CCTV camera is one of them. As you can probably guess from its name, a wireless CCTV camera is wire-free which means you no longer need cables. In this guide, different tips and features of Wireless CCTV cameras will be discussed.
How do they work?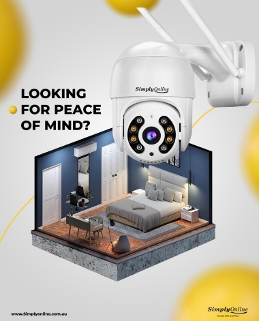 A wireless CCTV camera functions similarly to a webcam, with the exception that it can be placed anywhere in your home and connect to both your local wireless network and the internet. You can watch your house from any other site or even another country using a computer, phone, iPad, or any other devices. this will put you at ease because your property is being monitored completely.
wireless CCTV cameras can be used for many different purposes, including watching over your kids, checking in on a newborn baby at home, monitoring what your dog or cat is up to while you're away from home, or simply seeing who's at the doorway. These wireless CCTV cameras will send you real-time notifications/ alerts if they detect any motion which could prevent break-ins.
Wireless CCTV cameras are often tiny and unnoticeable which is one of their advantages. Because most of them link to your home's Wi-Fi connection, you can put them almost everywhere in the house without having to run ethernet cables all over the house. Some even run-on batteries, making them completely wire-free. You can relocate them around the house freely.
Where does the footage go?
Some wireless security cameras record and send video to a flash memory card or an external storage disk that is attached to the camera. Some devices provide more security by immediately sending footage to the cloud. In any case, be sure you have the means to back up any essential footage and images.
1. Motion detection
When they detect motion, wireless CCTV cameras use your home WIFI connection to take still photos or video. Whenever there is footage to be viewed, you will be notified instantly via email or SMS. Some of them can even immediately transfer photos and videos to the cloud for viewing. In addition to being able to view live video of your house at any time, most cameras include motion detection and can alert you if something is wrong, sending you an email or SMS when there is suspicious activity.
2. Types
There Are 2 Types of wireless CCTV cameras: 1. Indoor cameras 2. outdoor cameras
These two have been designed for different purposes that play big roles in purchasing your suitable wireless CCTV camera. Since you are going to use the outdoor CCTV cameras outside of your property, they need to be durable, waterproof, and weatherproof. Simply online's CCTV cameras are built to withstand tough conditions and are completely dust-proof. They are also protected from high-pressure water jets from any direction. since the camera will be outdoors, you may also require a powerful wireless receiver. Indoor wireless cameras do not need to be as sturdy and waterproof as those used outdoors. However, the location and the size should be taken into account. Mounting is required, especially if you have kids or pets.
Some important features:
Here's a summary of the features we think are essential:
1. The quality of the picture
One important feature of wireless CCTV cameras is the quality of the pictures and videos it records. You should pay attention to the video resolution. The higher the quality, the clearer the images. The CCTV camera must have a night vision as well.
2. The quality of the sound
There are two features for sound quality: 1. one-way audio 2. two-way audio
The difference between them is that one-way audio recording only enables you to hear what is happening at the site of the wireless CCTV camera. But two-way audio recordings make communicating back possible. All the CCTV cameras provided at simply online have two-way audio.
3. User-friendly
Check to see if the wireless CCTV camera app features are ready to use or if you'll have to pay extra to access them all. Setting a schedule or sharing footage are examples of app features that you must look for. See if the camera applications are available for both Android and iOS. This is necessary to confirm that it is compatible with the app you are using.
4. Night vision
Many CCTV cameras also have a night vision feature, which is especially important for security monitoring because it can take photos in incredibly low light circumstances or even in complete darkness. However, image quality varies widely, and the distance between the camera and the subject is crucial – in general, the nearer the subject is to the camera, the better. However, many IR cameras don't record a lot of information. They give you a grey-tone image that often shows little or no facial detail. high-quality night vision can make a major difference in how useable the acquired pictures and video will be.